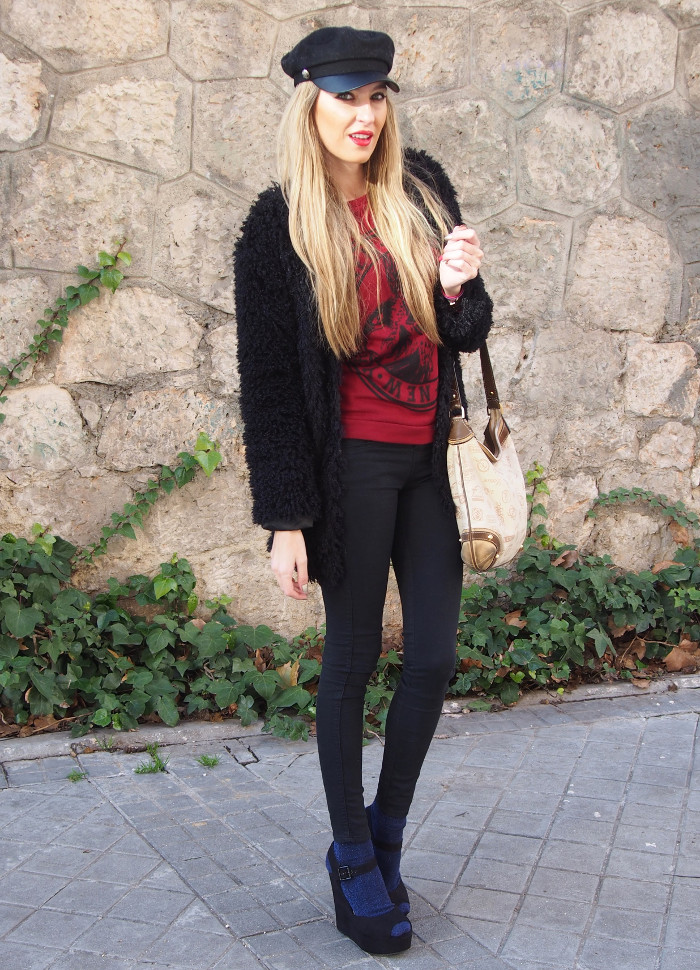 ¡Buenos días amiguitos! Os dejo con el estilismo para la mañana de ayer de reuniones, aunque ya visteis una preview en instagram. Podéis seguir la cuenta de @bymyheels pinchando aquí.
Sandalias de Primark, con skinny jeans, calcetines con brillitos de HM, sudadera y gorra también de nueva colección de Primark y abriguito de pelo de Venca. Para darle el toque, un bolso con el estampado del 160 aniversario de Loewe. Ya sabéis que soy una auténtica fan de esta marca, no lo puedo evitar, los diseños, la calidad y el Loewe Madrid, me llega…
Good morning dear friends!
I leave you with the outfit I wore yesterday for a meetings morning! Some of you have already seen a preview on instagram. You can follow the account @bymyheels by clicking here.
Primark sandals, with skinny jeans, HM socks and Primark hoodie and cap for spring summer 14. I also added this Loewe bag with the 160 anniversary print. As all of you already know, I'm a real Loewe fan; the quality, the designs and the Loewe Madrid claim… It's simply perfect.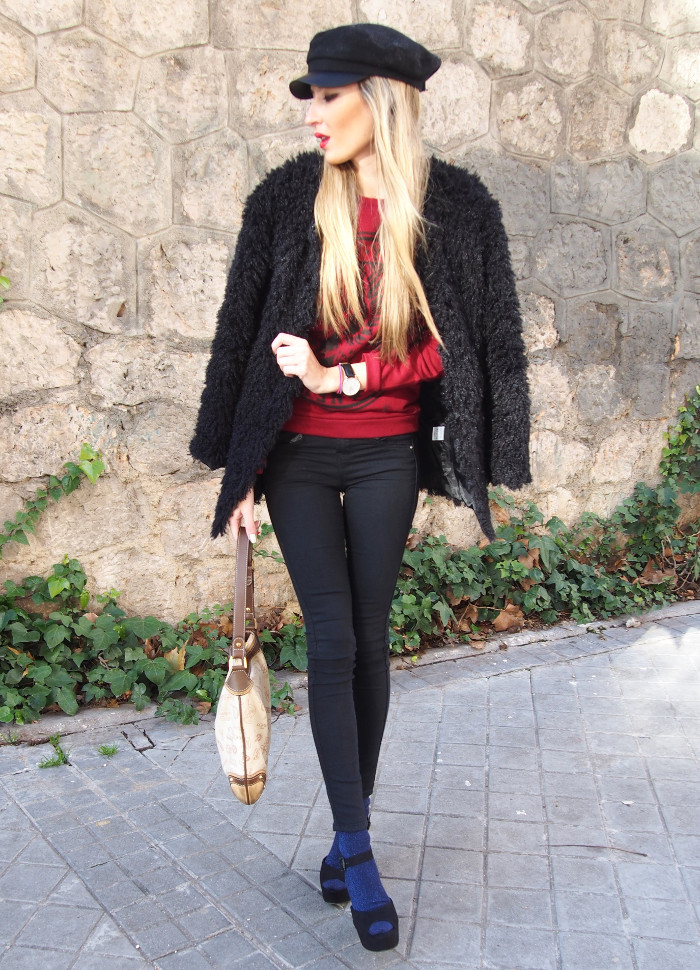 Sandals: Primark / Socks: HM / Bag: Loewe / Jeans: Bershka / Cap: Primark / Hoodie: Primark / Coat: Venca