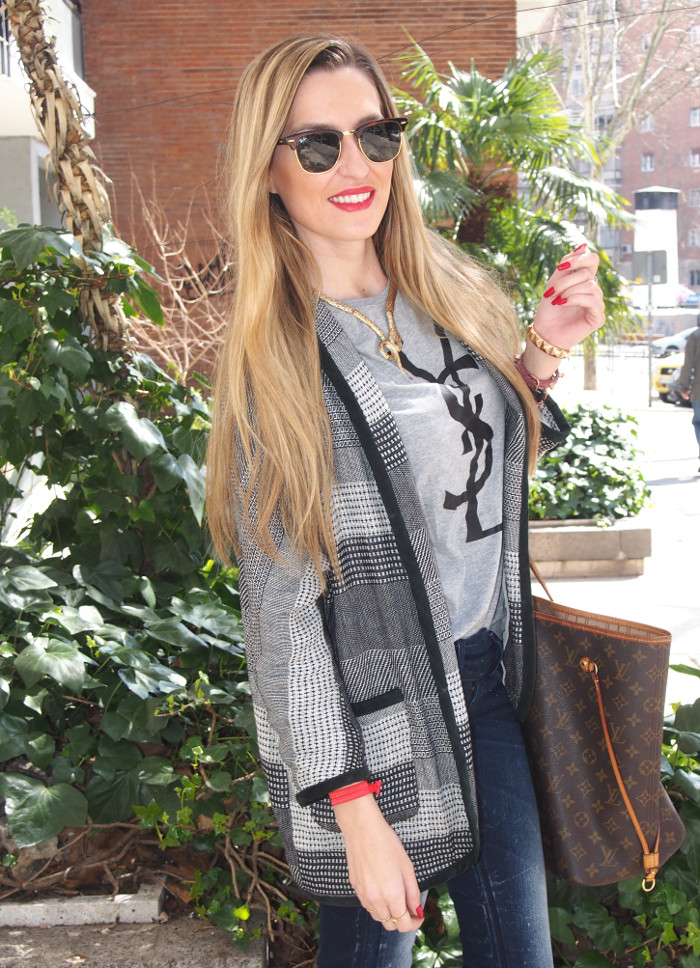 Feliz viernes! Os dejo con el look de hoy, jeans de Salsa con aplicaciones de Swarovski, me parecen tan monos estos jeans… Combinados con una camiseta básica de YSL, y una chaqueta de Hakei que me resulta de lo más cómoda porque al ser de hilo, no pesa nada. y…¿Qué no puede faltar para días tan ajetreados como fue el miércoles que lo pasamos de presentación en reunión y de reunión en evento? El bolso modelo Neverfull de Louis Vuitton. Comienza relativamente vacío y al final de día ya está lleno… jeje
Happy Friday! I leave you with today's post. Salsa crystalized by Swarovski jeans combined with a YSL basic t-shirt and a really comfy Hakei jacket. And also my Louis Vuitton Neverfull. It usually starts empty and at the end of the day, it finishes full.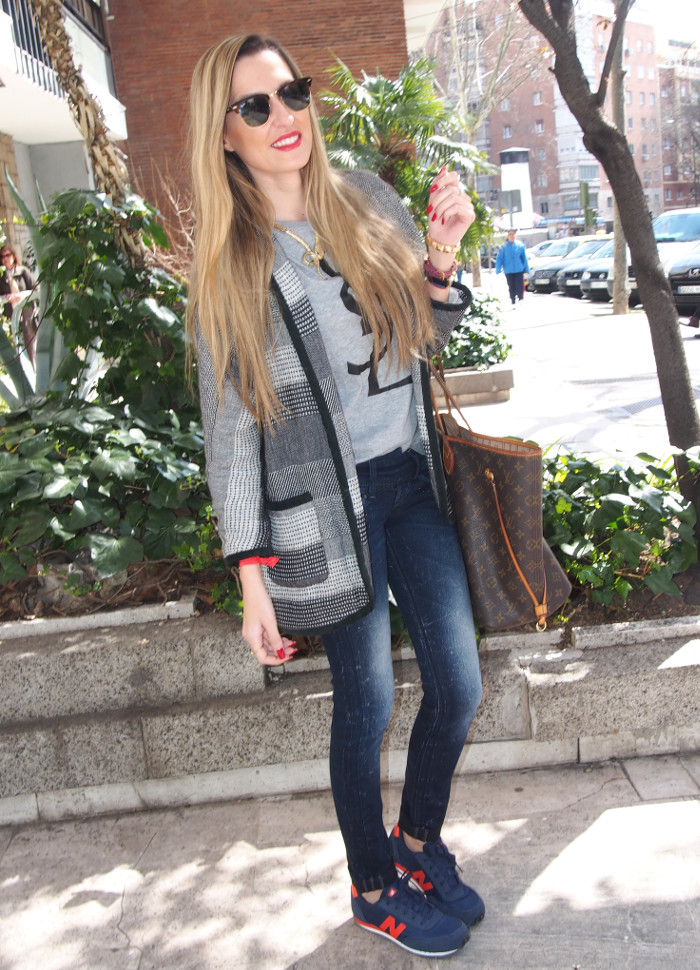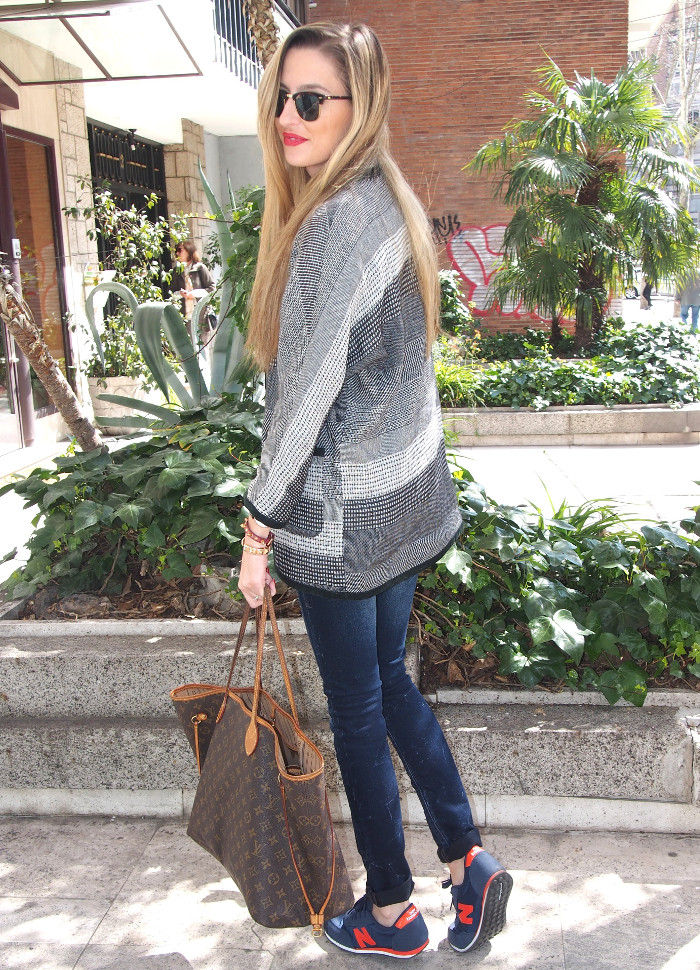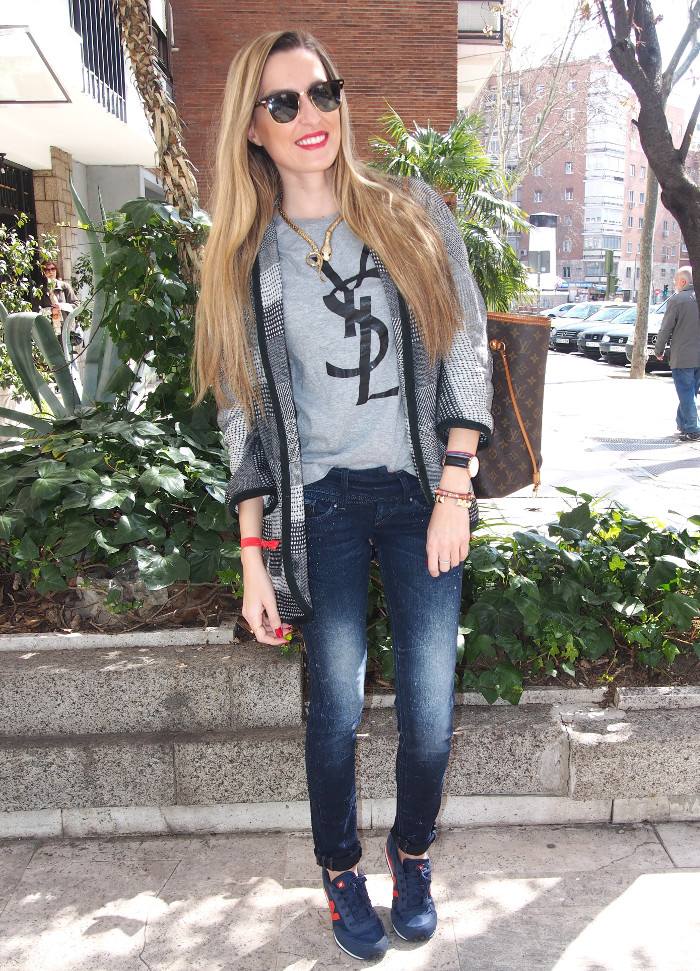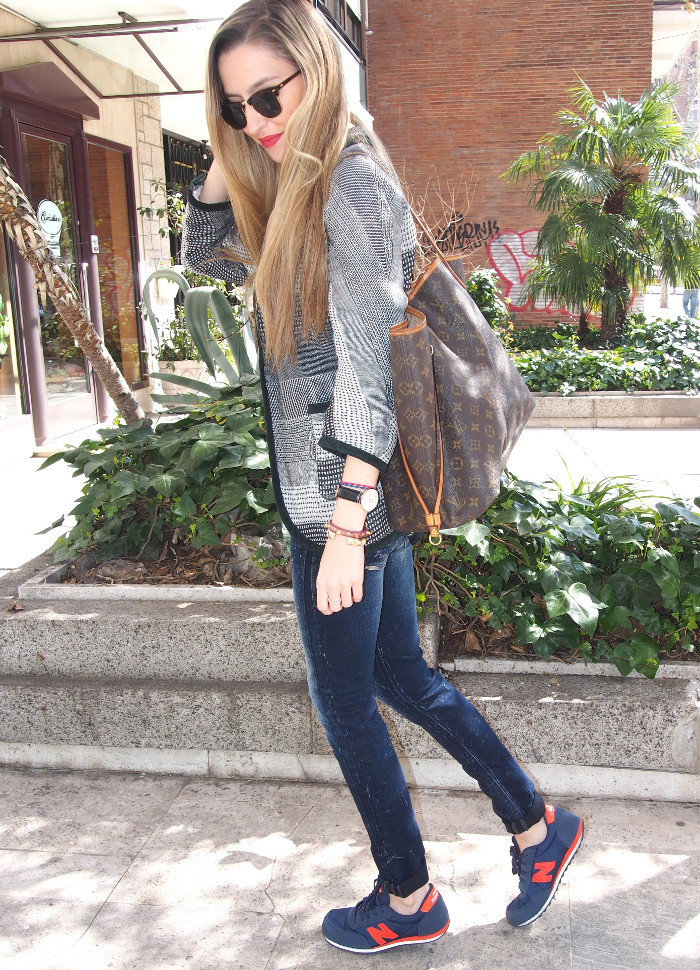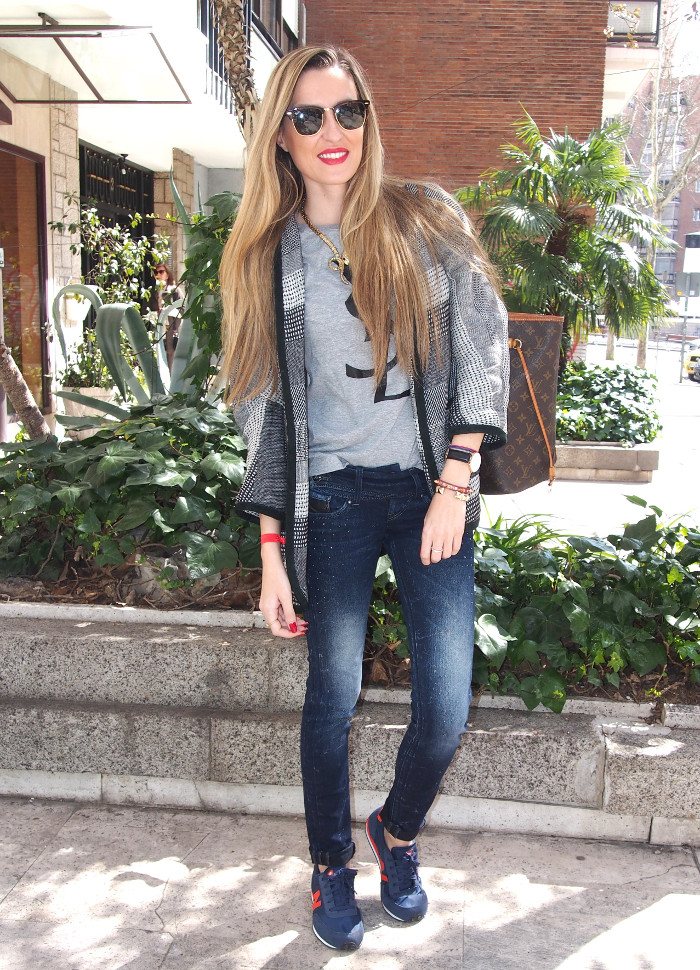 Jeans: Salsa / Jacket: Hakei / Bag: Louis Vuitton / Sunnies: Ray Ban / T-shirt: YSL / Necklace: Blanco
 ¡Edito la entrada de hoy para agradeceros que seáis tan grandes! Y la ilusión que me siguen haciendo estas cosas……. ¡11K en Instagram! 11.000 graciassssss. ¡Sois los mejores! Si queréis seguir la cuenta, podéis hacerlo en @bymyheels o pinchando aquí.