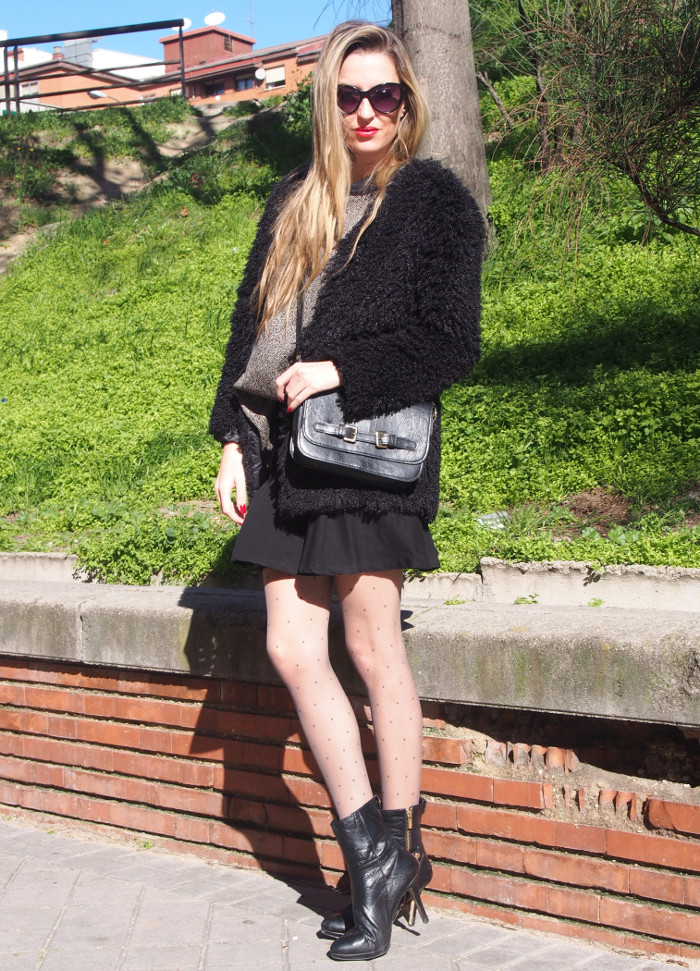 ¡Buenos y soleados días! Y además, con felicidad porque viene un poquito de buen tiempo. Os dejo con el estilismo de hoy, medias grises de plumetti, faldita negra de vuelo y una sudadera que me parece lo más, es de la firma española Bomeé. Para no pasar frío… ¡abriguito de pelo de Venca! Mis preferidos 🙂
Good morning! Finally with sun… and it seems it's going to stay with us for a long time. Today I'm wearing one of my favourite hoodies from the Spanish brand Bomeé, mixed with black skirt and plumetti tights.
Booties: Menbur / Tights: Marie Claire / Skirt: Primark / Hoodie: Bomeé / Bag: Mango / Sunnies: Armand Basi / Coat: Venca
Por cierto, ya tenemos ganadora del sorteo del bolso modelo Alcatraz de la firma Hope 1967 que sorteábamos en el blog. ¡Enhorabuena!